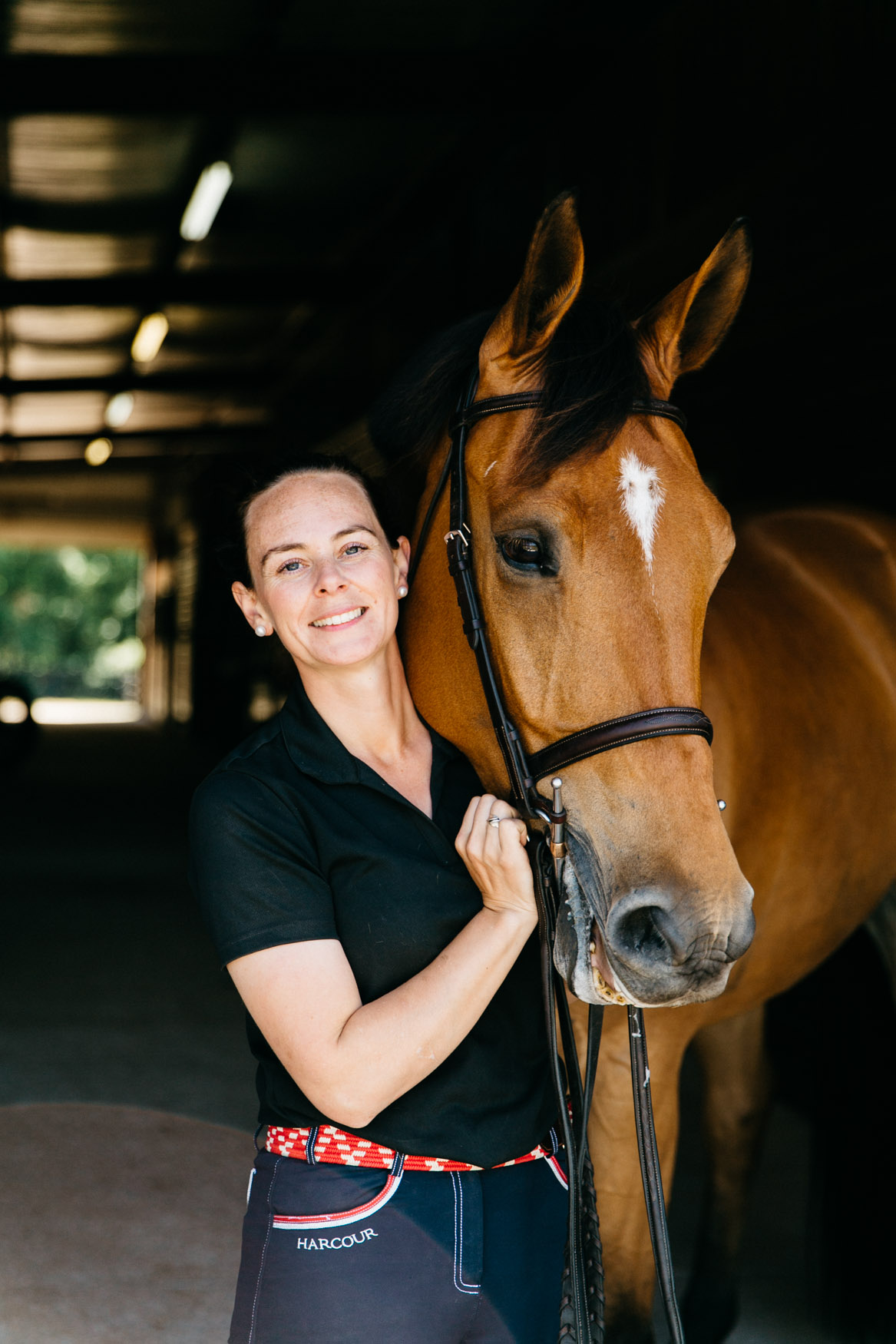 Zara Kelly
Zara Kelly comes to us from Cambridge, England and brings years of international competitive experience to Euro Horse Connections. A Gold medal-winner while representing England as a member of the Junior Showjumping Team, Zara was also a member of the Silver medal winning Welsh Junior Showjumping Team. She has won many top ribbons in European jumper competitions including a win at the Royal International Championship. Also just recently gaining double champion ribbons in the hunters at Tryon International Equestrian here in the United States. In addition to her robust showjumping experience, Zara spent five years working with primary school children in England. She enjoyed developing effective methods of communication with young students while also providing a structured and comfortable learning environment.
As the Trainer and Barn/Travel Manager for top British rider, Gemma Paternoster, Zara coordinated the import of young horses along with the training and travel for the show string competing in Europe and the United States. During her time there she helped orchestrate prestigious wins at CSI5* Longines Global Champions Tour in Europe along with four back to back Grand Prix wins in the United States along with numerous other top wins.
Zara is a member of the USEF/USHJA and is looking forward to focusing on hunters and equitation in addition to jumpers at Euro Horse Connections. Zara's training system is built around a strong work ethic, a goal-oriented mindset, and a belief that every rider can be successful. As a trainer and a top European rider, Zara excels at giving her students the tools they need to become ambassadors of knowledge and well-rounded, valuable members of Equestrian sport.